In October 2020, the European Commission published the official Renovation Wave Strategy with an aim to improve the energy performance of buildings by doubling the renovation rates in the next ten years and making sure renovations lead to higher energy and resource efficiency. The process of strategy's development was accompanied by two rounds of public consultation in which we took part together with many partner organizations, such as FEANTSA, Housing Europe or BPIE. The HFHI EMEA Advocacy Team prepared and published a feedback to Renovation Wave Roadmap as well, building on the expertise in the region of Central and Eastern Europe (CEE) which is typical for its high proportion of energy inefficient, owner-occupied, multi-apartment residential buildings. Alongside the longer recommendation paper, we promoted seven points that should be considered in relation to owner occupied multi-apartment buildings in CEE countries.
The publication of the Renovation Wave Strategy is very timely considering the current situation around the world pandemic crisis. The topic of affordable and decent housing moved more to the center of discussion since people are recommended to stay home most of the time as to protect themselves in the first place. Lack of appropriate housing, especially during the winter months, poses a pressure on national governments and other relevant stakeholders to find effective and permanent solutions to housing issues, including those connected to energy poverty. We consider the Renovation Wave Strategy as a crucial step of the EU toward a more systematic and monitored process of renovation of buildings within the region and even beyond. It is a great chance especially for the region of Central and Eastern Europe together with Western Balkans which consists mainly of owner-occupied multi-apartment buildings that lack proper renovation and energy efficiency upgrades inevitable for ensuring proper housing for its inhabitants.
RENOVATION WAVE STRATEGY
The Renovation Wave Strategy is divided in three focus areas for building renovations:
tackling energy poverty and worst-performing buildings
renovating public buildings
decarbonizing heating and cooling
The European Commission admits that "poorly performing buildings have a large potential for improvement but their renovation faces persistent barriers ranging from regulatory obstacles to structural factors.
Renovation of social and multi-apartment housing faces additional barriers due to the complex decision-making during the renovation process.
To effectively address these barriers, it is called for an integrated approach accounting for the social setting and affordability of housing. Accompanying services and technical assistance are essential for the worst-performing buildings".
HFHI considers this as a clear demonstration of acknowledging the complexity of the process of renovation in multi-apartment housing stock with high number of owners, including overcoming of legal, human and financial obstacles to renovation process of these co-owned properties.
We welcome also the Affordable Housing Initiative that will be launched by the European Commission in 2021. This initiative is prepared to renovate 100 lighthouse districts across Europe in order to examine whether and how the EU budget resources can be used to fund national energy efficiency and savings schemes that target primarily lower-income population. The goal is to provide local social housing projects with necessary technical capacity and to mobilize cross-sectoral project partnerships linking all local actors and promoting social engagement models to empower residents.
SPECIAL RECOMMENDATION ON ENERGY POVERTY
Along the Renovation Wave Strategy, the European Commission has published a document called Recommendation on Energy Poverty. The fact itself that the European Commission prepared a separate document on this topic is a huge step forward in the ongoing discussion of energy poverty.
In this document, it is acknowledged that energy poverty arises from a combination of different factors, including low income, high expenditure on energy and poor energy efficiency performance of dwellings together with volatile energy market prices and a range of socioeconomic factors associated with general poverty. This therefore identifies the main areas where the EU should step in.
We appreciate that the European Commission identifies a crucial role to be played by regional and local authorities. Having the right place in the system and a capacity to fulfill the role of identifiers of the key financial and social challenges facing households in energy poverty, they can likewise play a significant role in designing and implementing green transition from lower levels.
Recommendations for alleviating energy poverty
There are several recommendations formulated as part of this Energy Poverty document. We highlight recommendation number 4 that calls for
integrated policy solutions as part of energy efficiency improvements and social policy measures since these reinforce each other, especially in housing.
Number 7 elaborates more on this and adds to the importance of multi-sectoral, holistic approach to alleviation of energy poverty.
Developed measures addressing energy poverty must be built on close cooperation between all levels of administration, enabling close cooperation between regional and local authorities, civic society organizations, and private sector entities.
This approach is fully in alignment with our knowledge proved by experience that effective addressing of energy efficiency renovations and energy poverty depends on a holistic approach combining social and energy policies. Among the implemented measures should be
affordable access to energy
alleviation of energy poverty
mitigation of social inequality and social exclusion
improvements of social well-being in general
VIEWS ON RENOVATION WAVE STRATEGY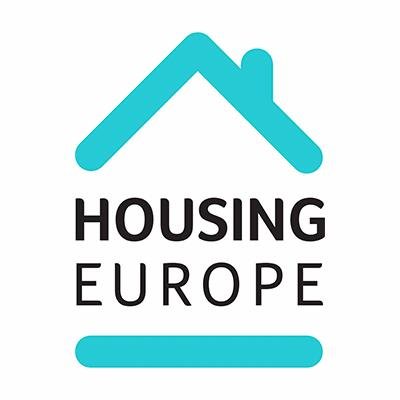 Housing Europe as the European Federation of public, cooperative & social housing welcomes Renovation Wave Strategy especially in the time of pandemic crisis. They emphasize that the plan to make European homes more sustainable has to be understood likewise as a social transition. Such principles as energy efficiency first, affordability, decarbonization, circularity, health, digital economy and innovative architecture must stay in the center of discussion and ensure the most vulnerable groups are not left behind.
FEANTSA (European Federation of National Organizations Working with the Homeless), in their statement, is promoting similar remarks in regard to support of lowest-income and most vulnerable groups in the topic of energy poverty. In current form of strategy, they still see a risk for occurrence of gentrification and gaps in addressing housing exclusion and lowest-income groups. To add, FEANTSA appreciates a specific attention on "hard-to-reach" and "at-risk" households, but does not see a clear set of tools to tackle energy poverty in worst-performing buildings in real time. On the other side, the European Commission proposes to increase the volume and impact of EU funding that should be primarily targeted toward lowest-income and worse-housed groups together with poor property owners particularly in multi-apartment buildings. Regarding renovation process itself, the worst performing buildings must be the first on the list of renovation. Moreover, FEANTSA suggests establishing of dedicated EU "cold homes" fund that would serve funding renovation of worst performing buildings and housing units of people suffering from energy poverty.
Buildings Performance Institute Europe (BPIE) claims that the ambition of doubling the annual energy renovation rate in the EU by 2030 cannot be achieved without putting the importance on increase of energy savings which is achieved through deep renovation of building stock. To effectively choose the buildings that need the renovation the most, information on building data is an essential step. They also comment on financing the renovation and agree, that public financing must be complemented by private sources to ensure the renovation will be affordable for all groups. To add, emphasis on technical assistance is well-appreciated by BPIE because they acknowledge the role of different beneficiaries, including local authorities who must be knowledgeable about their options in order to correctly design the programs for renovation works, including those that are small-scale.
Minimum energy performance standards
This topic is much discussed among our partner organizations. The initiative to create the minimum energy performance standards of buildings within the Energy Performance of Buildings Directive is much welcomed, however, it is multiple times highlighted that it is important to properly set the financial schemes to avoid unintended consequences of discriminations of vulnerable groups and widening of the gap between poor and the middle class. FEANTSA suggests strong social mechanisms such as ban of renoviction, monitoring of rent increases and establishment of rent caps after renovation. Moreover, FEANTSA points out to the need of defining the worst-performing buildings which can serve as a tool to target housing units that are for example damp, cold or owner-occupied.
We hope that the European Green Deal and specifically Renovation Wave Strategy will consider the remaining comments and challenges indicated by many organizations and stakeholders within the field and make this strategy really be a booster for action to renovation process in the European Union which is so needed to ensure adequate and energy efficient housing for all.
---
Find more information about Renovation Wave here.
Find the press release about Renovation Wave Strategy here.
Find the fact sheet about Renovation Wave and the European Green Deal here.
Find all the feedbacks on EC consultation on "renovation wave" initiative here.