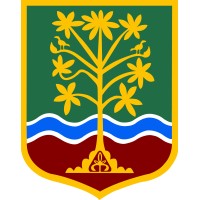 The REELIH project of USAID and HFHI, has been implemented in Bosnia and Herzegovina since 2012. Thanks to the project, technical assistance for the development of the institutional environment and a sustainable financing model for energy efficiency measures in the housing sector with a focus on low-income households was provided in localities of Tuzla Canton, Central Bosnia Canton, Bosnia-Podrinje Canton, Tesanj and Doboj. We are very excited that from March until November 2021, the project will be implemented in yet the seventh location, Municipality of Centar Sarajevo, Sarajevo Canton.
This municipality is one of Sarajevo's four and belongs to the most developed municipalities in Sarajevo Canton. The development of this municipality is citizen-focused, concentrating on their well-being and accelerating their potential. The aim of Municipality of Centar is to establish and maintain the environmental balance and commitment to modernization of its services and institutions. The implementation of REELIH project can definitely contribute to reaching this goal.
The agreement was mediated by the REELIH implementing company ENOVA in Bosnia and Herzegovina. ENOVA started the implementation of the project by presenting the REELIH project in the presence of Centar's Mayor Srđan Mandić, and other representatives of relevant municipal services.
One of the goals of the REELIH project implemented in the Municipality of Centar is to adopt a five-year action plan for measures to increase energy efficiency in the housing sector based on a development of suitable financing program. Results should contribute to a creation of long-term capacities for implementation of energy efficiency programs in the housing sector of this municipality.
Fingers crossed for a successful implementation of the REELIH project in this Bosnian municipality!